During 2020, our school athletic programs have undergone a transformation, and while some activities are paused or altered, student-athletes and their families are adapting to new environments.  Built to do the work and always remain mission focused, student-athletes continue to overcome unforeseen barriers — it is truly awe inspiring!
On this Giving Tuesday, I'd like to provide you the opportunity to support O Street International's Athlete For Life Initiative.  As a former Georgetown University basketball player, this initiative is close to my heart and I fully support its mission to empower student-athletes, coaches and parents with the tools and methods needed to transcend as a student and an athlete.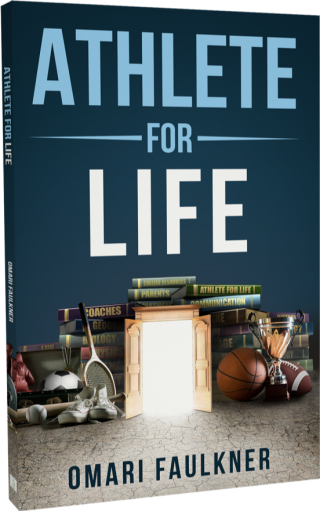 Today, donate a gift of $15 or more to the Athlete For Life Initiative, and you'll receive a signed copy of Athlete For Life.  Donate here!
Happy Giving Tuesday and thanks for your continued support.
Always,
Omari