Day to Serve is here!  We are all a part of a bigger community, and from September 11 – October 10, Day to Serve marks an annual initiative started in Virginia, Maryland, West  Virginia, and Washington D.C. to highlight how we all can get involved as serve our community.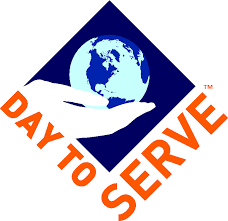 As a student-athlete, service is an important component of every activity we participate in.  And as an Athlete For Life, understanding and embracing the importance of service is a key component to success.  Student-athletes already understand the importance of service because they represent their schools and often give countless hours of their time in activities that go beyond practices or games.   Many student-athletes support their team service activities and are also leaders in other extracurricular service activities.
Being an Athlete For Life is applying the skills you learn in sports through all aspects of life, even after your official student-athlete career has ended.  The athlete doesn't stop, you just start a new game.   And service and leadership are integral parts of success.  So these coming weeks, look for opportunities to participate in the Day to Serve.
Your Service and Leadership Makes a Difference!