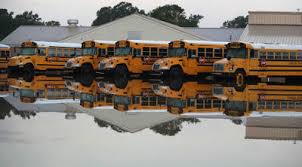 Please Help School Children Impacted by Flooding
Friends and Family-
As the Back to School season is upon us, some of our fellow citizens in Louisiana are trying to rebuild everything-in addition to completing their back to school lists.  It is time to unite and help the Louisiana families that are slowly recovering from the devastating floods that pushed thousands from their homes in Baton Rouge, Lafayette, and other surrounding cities.  It is impossible to imagine how those who are suffering can be feeling, our thoughts and prayers are with the families affected.
When there is a need, we respond.  The O Street International Flood Family Education Fund will collect donations to procure school supplies, uniforms, and sports equipment for schools directly impacted by the flooding. We will ensure the funds reach those in need without significant overhead and operating cost.  Our team is actively working with volunteers on the ground to support those families and schools we know are struggling the most.
This is something we can overcome together by helping children and schools in need.  You can support by donating HERE.  All donations made through September 30th will support this Fund. Please consider sharing this page so that others may help.
Sincerely,
O Street International's Flood Response Team
#OStreetIntl #LouisianaFlood